| | |
| --- | --- |
| | Vianey Leos Barajas, Assistant Professor, Department of Statistical Sciences and School of the Environment, University of Toronto |
| | |
| --- | --- |
| | Robert Soden, Assistant Professor, Computer Science & School of the Environment. |
| | |
| --- | --- |
| | Join learning Strategist Yaseen Ali and the School of the Environment for a discussion on practical strategies for engaging with an online audience. |
| | |
| --- | --- |
| | Tatjana Rosen, Writer, National Geographic Explorer, Cat Conservationist in Central Asia |
Every day new horrifying data is released on the impacts of climate change and we are flooded with images of climate disaster – floods, droughts, fires and this year even swarms of locusts in the horn of Africa. Despite the data and our elected officials declaring a climate emergency, new fossil fuel projects like LNG Canada, oilsands expansion and the Trans Mountain pipeline are being pushed forward. Using examples from her own journey over the past 30 years in running environmental campaigns Tzeporah Berman will explore this 'great disconnect', propose some new bold solutions and discuss how we can all can engage to ensure a safer, cleaner future and make sense of this historic moment for change.
Are you interested in learning about inclusion, exclusion, and what it means to be part of the global "climate justice" movement? In this webinar, you will have the opportunity to hear about the first-hand experiences of six UofT delegates, nominated for their involvement with environmental and sustainability issues, who attended the most recent UN climate negotiations. These delegates observed the COP25 Climate Change Conference in Madrid as a part of a pilot project by the University of Toronto Environmental Action (UTEA).
This webinar will focus on how the erasure of Black, Indigenous, and other racialized bodies, particularly from the global South, is pervasive at all levels of climate governance — from local activism to the international stage. Participants will critique mainstream media coverage of the youth climate justice movement, reflect on the colonial institutions of climate governance, and consider the role of protests and civil disobedience in local and global climate action. This will also involve discussions asking participants to reflect on their identity and privilege in the movement, and brainstorm what accessible and inclusive climate justice looks like.
In this webinar, Professor Vianey Leos-Barajas will deconstruct a complete analysis of data, from the scientific question that sparks an idea – to the completion of the analysis, and will  discuss how it can be used for positive change. You will learn to embrace and be open about the subjectivity and biases that are found in all data sets. An environmental data analysis is more than the statistics and mathematics behind it — it's an opportunity to tell an environmental data story.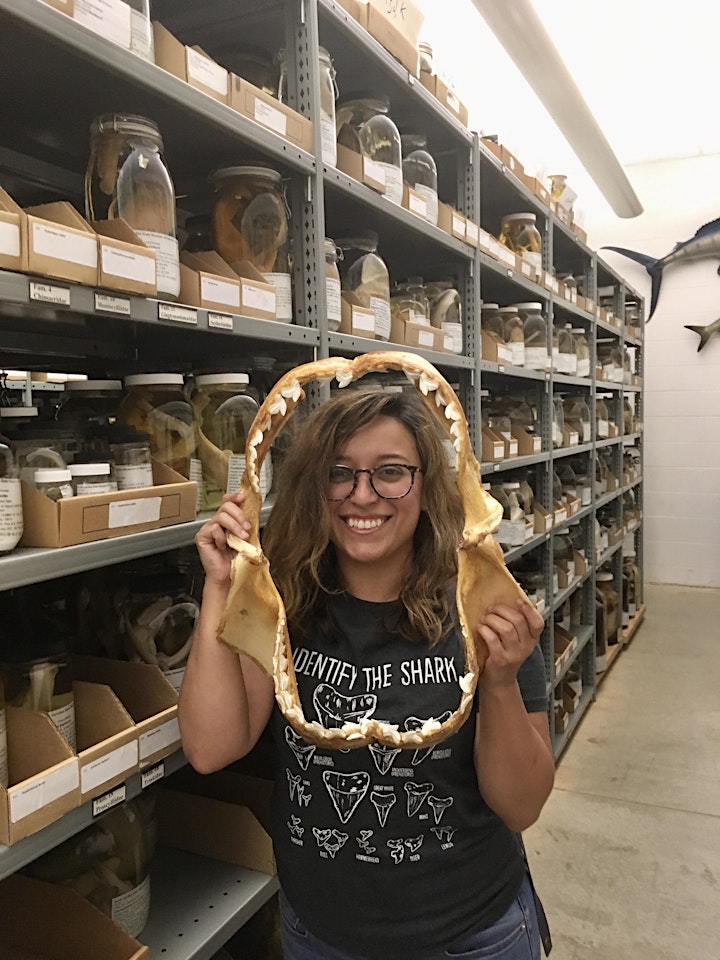 Professor Vianey Leos-Barajas will be joining the Department of Statistical Sciences and The School of the Environment as an assistant professor in July 2020. Professor Leos -Barajas primarily works in the area of statistical ecology, with a focus on the analysis of animal movement and time series modeling. Most recently, she began working in environmental statistics and spatial modeling of disease data. Vianey looks forward to pursuing collaborative projects with researchers from both departments at the University of Toronto and creating an ecological and environmental data science group.
In our second webinar in the series, Professor Brock MacDonald will explore challenges and tools for interdisciplinary writing. This webinar will be an engaging opportunity to meet and connect with students, faculty and other members of our community over the topic!
Learning in an interdisciplinary field, students in School of the Environment courses must tackle writing assignments in many genres, from formal academic research essays and reports to various kinds of documents aimed at non-academic audiences. Besides requiring well-organized, well-supported, and well-written arguments, many of these assignments pose the special challenge of integrating scientific information with political, cultural, and ideological concerns and perspectives. In this webinar, we'll consider these and other aspects of writing in School of Environment courses and discuss resources and strategies for success.
Brock joined the staff of the Woodsworth College Writing Lab (as it was known then) as a part-time instructor in 1989, and became Director of the Academic Writing Centre (as it's called now) and a full-time member of the Woodsworth faculty in 2004. Between the early Nineties and 2004, he also worked on teaching and learning initiatives for the Faculty of Pharmacy, taught at the UTM Academic Skills Centre, and taught writing courses for both undergraduate and graduate students in the Faculty of Applied Science and Engineering. In recent years he has been involved in several pedagogical projects in the Faculty of Arts and Science, including a two-year study of writing in the Department of Geography, an initiative to improve essay writing in Philosophy, and the development and coordination of the Faculty's Writing-integrated Teaching (WIT) program. Besides his ongoing Writing Centre work, he regularly teaches courses on literature, popular culture, and music in Woodsworth's Academic Bridging and First Year Foundations programs, and he has served as the College's Vice-Principal since 2014.
Join us for this Webinar discussion, at which Professor Douglas Macdonald will present the findings from his analysis of all five national energy and climate programs to date, from Pierre Trudeau's National Energy Program to Justin Trudeau's Pan-Canadian Framework. Based on those findings, Professor Macdonald will present his recommendations for how all parts of the country can start moving down the same path of declining emissions without doing unacceptable harm to national unity.
Moderated by Professor Steve Easterbrook, director of the School of the Environment, the discussion will include how that set of recommendations can be implemented in the new context of the current COVID-19 emergency.
Find out more about the book Carbon Province, Hydro Province: The Challenge of Canadian Energy and Climate Federalism.
All are invited to attend, at no charge. To participate, register with Eventbrite.
Professor Douglas Macdonald has written extensively on Canadian climate-change policy. His 2007 book, Business and Environmental Politics in Canada, was awarded by the Canadian Political Science Association the Donald Smiley prize for the "best book published in English or French in the field relating to the study of government and politics in 2007."
CARING FOR OUR CLIMATE FILM COMPILATION (in partnership with Halton Environmental Network) WATER BE DAMMED.  WORLD PREMIERE | Canada | Documentary | 35 minutes (made in collaboration with School of the Environment and Department of Geography, University of Toronto)
Synopsis: We live on "the blue planet", abundant with water. Yet, we are now facing a crisis created by decades of mismanagement, unlimited depletion and pollution of the earth's water bodies, issues accelerated now by climate change. So how did we reach this crisis point?  Our documentary shows that by not following the four pillars of water sustainability – science, economics, governance AND spiritual connections, we have damned one of our most precious resources. Through the lens of the Satluj river in Punjab, India, we trace the story of challenges, hopes and aspirations of water's will to survive and rejuvenate.  Director:  Vanita Khanna, Writer/Producer Dr. Romila Verma and Prab Kainth FILM FACT: This screening is the World Premiere of the documentary Water Be Dammed. Watch a preview.
SOCKEYE SALMON, RED FISH   Trailer  CANADIAN PREMIERE | Russia | Documentary| 51m
Synopsis: Sockeye, a species of wild salmon, is born in Kamchatkan waters and spends its entire life in the Pacific Ocean. Only once does it return to fresh waters – to give offspring, start the circle of life, and die. It is an inexhaustible resource that feeds billions of people on the planet, restored every year. But soon, we may find ourselves facing the
unimaginable: humans will exhaust the inexhaustible.  Directors: Dmitriy Shpilenok, Vladislav Grishin  FILM FACT: salmon poaching is so dangerous in the Kamchatkan wildlife sanctuary that the filmmaker faced insurmountable delays shooting. Every night, over 700 kilos of sockeye caviar was poached causing filming to shut down for a time.
SHORT FILMS: Traces (Belgium, 12:05, Dir. Sebastien Pins), It Only Takes a Minute (Oakville, 1:35 Dir. Katie Wang & Hayden Chan, Our Plastic Legacy (11:58, Dir. Dave Tourchin), Halton Climate Collective:
Every Action counts (Oakville, 2:50, Dir. Nicholas Wandel), Guardians of the Grasslands (Canada, 12 min, Dir: Sarah Wray and Ben Wilson)
Q&A: with Romila Verma (Writer/Producer Water Be Dammed) and other filmmakers to follow screening.
1
2
3
4
5
6
7
8
9
10
>
>>